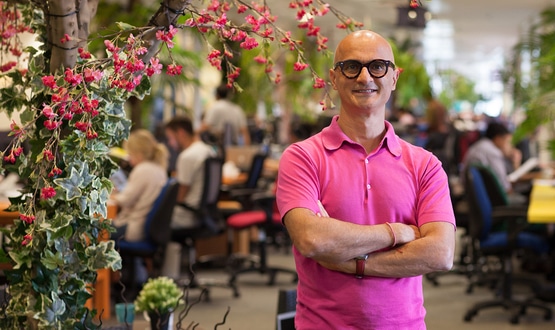 Babylon and Microsoft have teamed up with the goal of using artificial intelligence and machine learning to improve the accessibility of healthcare around the world.
The new partnership also aims to address affordability issues and improve the quality of healthcare. Through exploring opportunities to improve artificial intelligence (AI) and current machine learning tools, technology companies aim to shift the focus "from disease care to preventive health care." .
The first stage of the collaboration will make Babylon Cloud Services, the company's digital health software solution, available in Microsoft's Azure Marketplace.
This will allow payers and providers to access Babylon's Symptom Verifier and Artificial Intelligence Healthcheck services across the market, which currently reaches more than four million monthly users in 140 different areas.
Tom McGuinness, corporate vice president of global health and life sciences at Microsoft, said: "This collaboration will allow us to leverage our existing capabilities so that we can proactively support patients through the devices they already own and change the Reactive to Proactive Approach Healthcare.
"We hope to bring our collective experience and technologies to drive innovation in healthcare and capitalize on the current digital health revolution by improving the personalization, automation and digitization of the healthcare journey for both physicians and patients ".
Following the availability of Babylon in the Azure Marketplace, the company will also use Microsoft products to support its technology stack in various services.
Ali Parsa, CEO of Babylon, added: "The joint work of Babylon and Microsoft shows our combined commitment to building our cutting-edge digital health technologies and providing better access and affordability for both health systems. as for patients.
"We share the same vision of healthcare and believe that by bringing our assets together we can drive the digital health revolution, provide immediate access to personalized care all in one and we can improve the consumer experience, improve patient outcomes and reduce overall costs. "