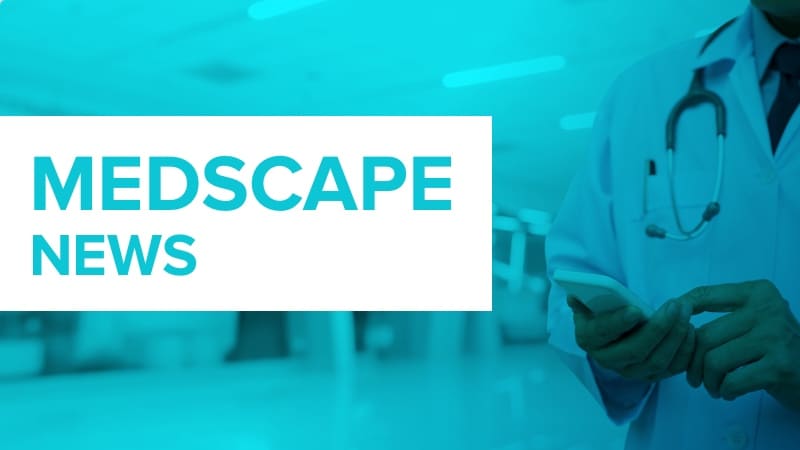 More than a third of adults with advanced non-small cell lung cancer (NSCLC) have moderate to severe functional disability around the time of diagnosis and initiation of treatment, according to the findings of a prospective cohort of patients.
"This is the most important time to intervene, because we know we have such a short time" with these patients, said the first author Carolyn J. Presley, MD, MHS, thoracic oncologist at Ohio State University Comprehensive Cancer Center, Columbus, Ohio.
Most patients with advanced lung cancer will die, underscoring the importance of addressing functional disability in newly diagnosed patients, said Presley, who is also co-director of the Cancer and Aging Resistance Clinic (CARE).
The high rates of disability observed in the study highlight the need for early assessment and intervention in this population, especially given the apparent association between modifiable psychological symptoms and disability, according to the researchers.
This is a "very long period of time" to prevent functional decline and disability due to loss of strength and mobility and other symptoms, including anxiety and depression, added.
The results of the study were published online May 3 at Journal of Clinical Oncology.
For this study, Presley and colleagues used the EuroQol-5D-5L questionnaire to assess baseline functional disability in routine activities, mobility, and self-care in 173 patients recently diagnosed with phase IV NSCLC who were enrolled in the ongoing diagnosis Overcoming Lung Cancer in the Ohio Study.
The mean age of the cohort members was 63.3 years; 56% were men; 83% had an Eastern Cooperative Oncology Group (ECOG) performance score of 0-1; and 41% had it brain metastases.
Patients were classified as mild to moderate or moderately to severely disabled. Rankings were based on scores of total functional status.
"We found that almost 40% of patients had a disability at first," Presley said. He noted that the prevalence was high regardless of age, sex or comorbidities.
Moderate to severe disability was observed in routine activities in 37.6% of patients, in mobility in 26.6%, and in self-care in 5.2% of patients.
Depressive and / or anxiety symptoms ranged from severe to severe and were the only feature associated with increased odds of baseline disability (adjusted odds ratio, 1.26), according to the authors.
Patients with a worse performance status and those with depressive symptoms also had higher probabilities of moderate to severe mobility impairment, compared with those with no mild disability, they note.
"This study did not find a significant association between older age and functional disability. However, as the geriatric oncology population grows exponentially, disability assessment and risk factors can identify the patients who need interventions to reduce morbidity and mortality, "the researchers comment.
"Currently, doctors have few research results to inform adults about the risk of experiencing a deterioration in disability from lung cancer treatments, especially new treatments such as targeted therapies (oral tyrosine kinase inhibitors)," immune checkpoint inhibitors or combinations of chemotherapy plus immune checkpoint inhibitors, "they add.
They say the current study represents a starting point for closing these knowledge gaps for patients of all ages.
Interventions not implemented regularly
They also point out that disability prevention interventions are currently not regularly implemented in routine cancer care for patients with phase IV NSCLC, although these interventions "may also improve depression, anxiety, and stress. cancer-specific.
"It is important to note that psychological symptoms are modifiable risk factors for which interventions exist, which could improve resistance and prevent functional decline in cancer patients … even if cancer treatment is ineffective or even it ceases to produce, "they write.
The findings fill "a huge knowledge gap" when it comes to understanding the functional status of adults with newly diagnosed advanced NSCLC, Presley said.
"This study highlights the data we needed for now to intervene in a meaningful way," he said.
J Clin Oncol. Published online May 3, 2021. Summary
Sharon Worcester is a reporter for MDedge News, which is part of the Medscape professional network.
For more information on Medscape Oncology, join us Twitter i Facebook.