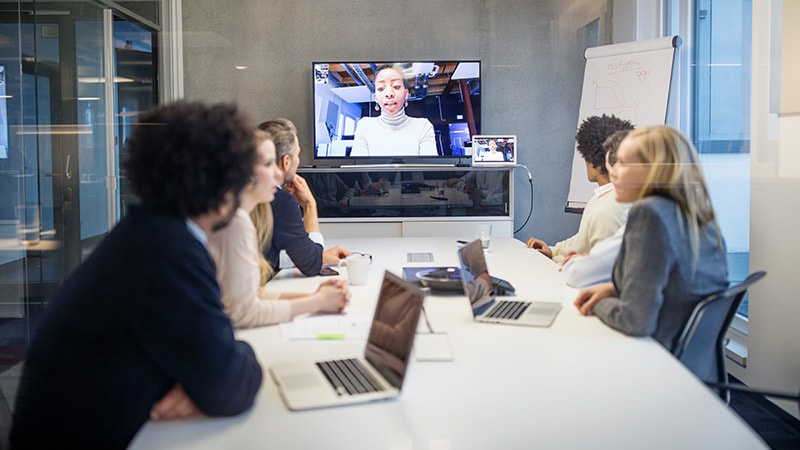 The largest annual cancer meeting in the world, the annual meeting of the American Society of Clinical Oncology (ASCO), will be held for virtually the second year in a row due to the ongoing COVID-19 pandemic.
This year promises to be better organized, with a broader and more comprehensive program.
Last year, with the news of the pandemic, the organizers only had about 6 weeks to transfer the meeting to a virtual format, and there was "technical problems which implies access to the content of the demand. "In addition, the program was included in two events, with science sessions in early June and the educational program in August.
However, the first ASCO 2020 virtual meeting attracted 45,000 attendees, which was slightly more than the 42,500 attendees at the last face-to-face meeting in 2019. While many missed the face-to-face interactions, others they were excited about the online meeting, arguing that level the playing field for oncologists around the world.
"This year we made the decision earlier that it should be a virtual meeting," commented ASCO President Lori Pierce, MD.
The entire program will be broadcast virtually on the dates of the face-to-face conference, June 4-8.
"We wanted to get back to the meeting most of the feeling in person, so we'll have the scientific and didactic pieces together," Pierce said. Medscape Medical News.
"We will have many more opportunities to interact with the presenters," he continued. "So while we have the sessions recorded in advance, we have real-time questions and answers so that the audience, as they listen to the science being presented, has the opportunity to ask the questions directly to the presenter as we normally would. if we all did it together in Chicago ".
Equity as a theme this year
Pierce also highlighted the "equity" theme of this year's meeting, which he chose long before the pandemic unfolded, but it turned out that "for now it couldn't be more appropriate."
"Over the past year, the COVID-19 pandemic has shed light on the widespread and unfair health inequalities that exist around the world," he writes in the program's announcement.
"We have a responsibility to get to know them head-on," he continues, and invites all attendees to come together to "make sure that health equity in cancer care is a reality for every patient, every day, in everywhere".
That this is not so current is illustrated in a spectacular way in one of the meeting presentations that ASCO has chosen to highlight in a pre-meeting press conference.
This study (summary 6512), conducted by the American Cancer Society, investigated the impact of income eligibility limits for Medicaid (health insurance programs for low-income populations in the United States) .
These income eligibility limits vary greatly from state to state. Some states have set the limit at half the federal poverty level (FPL), while others have set it higher than the FDL, at 138%.
The analysis shows that in states where this limit was set below the FDL, long-term survival was worse for people with cancer.
Presumably, in those states with a low eligibility limit, people who do not qualify for Medicare were left uninsured or underinsured and did not have the "resources to be able to treat cancer effectively," Pierce said.
"I think this summary is important because, first of all, Medicaid is the largest source of funding for health care services for people on lower incomes in the U.S.," he commented. By the end of 2020, about 72 million Americans were enrolled in Medicaid.
Second, the study provides evidence that state expansion of Medicaid income eligibility is associated with better survival, he said. "I hope this data can be used to encourage states that have not expanded Medicaid to do so."
Data that change the practice in the plenary session
Most ASCO abstracts will be published on Wednesday, May 19th.
However, as in other years, the most important clinical data changing practice will be presented during the plenary session of the meeting. These summaries are kept wrapped up until they are close to being presented. This year, the plenary presentations will deal with:
Previous use of PARP inhibitor olaparib in positive BRACA Lung cancer (OlympiA test, LBA1 summary)

New toripalimab immunotherapy with chemotherapy in nasopharyngeal carcinoma (JUPITER-02, summary LBA2)

Adjuvant chemotherapy after chemoradiotherapy in local advanced cervical cancer (OUTBACK test, summary LBA3)

New radiopharmaceuticals (lutetium-1777-PSMA-617) a prostate cancer (VISION test, summary LBA4)

Immunotherapy with pembrolizumab after surgery for renal cell carcinoma (KEYNOTE-564, summary LBA5)
Among the huge volume of clinical data presentations, there are also happier moments in the meeting schedule. One of them is the popular storytelling sessions, ASCO Voices, in which doctors can reveal some personal issues related to their professional life.
This year, among others, Narjust Duma, MD, of the University of Wisconsin, will explain why "My white coat doesn't fit" and Aakash Desai, MBBS, MPH, of the Mayo Clinic, will talk about "Becoming equalizers. "
In addition, this year's regular ASCO Book Club slot includes a book written by a cancer survivor, A series of catastrophes and miracles, by Mary Elizabeth Williams. The session will also hear from her oncologist, Jedd Wolchok, MD, PhD, of the Memorial Sloan Kettering Cancer Center in New York City, who is William's advanced cancer administrator immunologist.
Like last year, this year's meeting includes a virtual exhibition. It will be available on May 14 and will remain available until July 6. It includes industry-expert theater sessions and, new this year, directories where you can search for pharmaceutical pipelines and clinical trials. will be available on May 14 and will remain available until July 6. It includes industry-expert theater sessions and, new this year, directories where you can look for pharmaceutical pipes and clinical trials.
Medscape Medical News will report on the meeting as it unfolds, so check back periodically to see the latest data and what the experts think.
Pierce reports ownership of actions in PFS genomics and uncompensated relationships with Bristol-Myers Squibb and Exact Sciences.
For more information on Medscape Oncology, join us Twitter i Facebook.