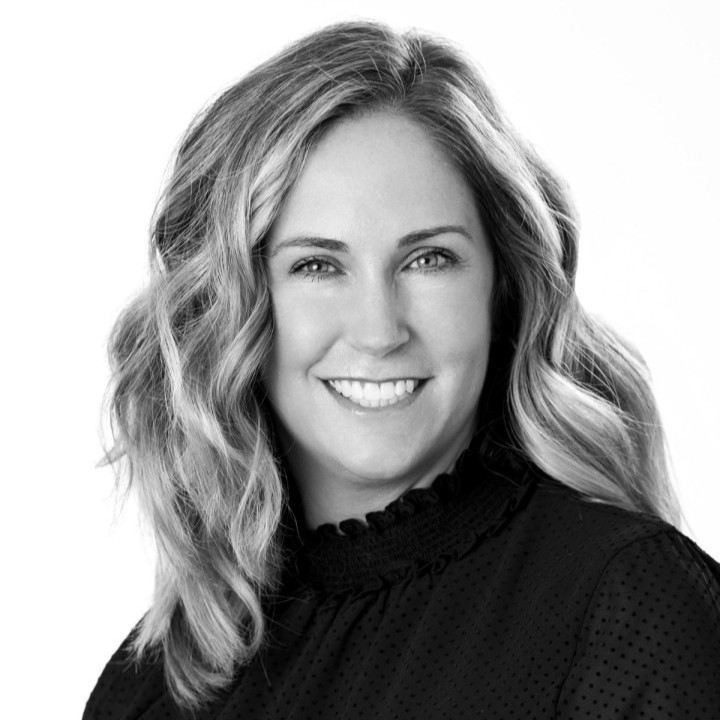 The advent of 'digital CRISPR'.
Artificial Intelligence (AI) in the workplace has transformed the way healthcare professionals and organizations conduct daily operations. It has also brought significant improvements in patient care and outcomes while advancing the needle in disease prevention and treatment.
In short, AI allows you to track large amounts of data in minutes to make more informed decisions and keep healthcare organizations constantly ahead of the curve.
Just as CRISPR is revolutionizing the future of healthcare in its innovative ability to edit genetic code, AI offers similar robustness to shaping the future of healthcare computing. The capabilities it offers are reinventing the ways we address and manage chronic diseases and ailments while revolutionizing healthcare from the inside out.
Data analysis that converts patient care from prescriptive to predictive
It is often said that "prevention is better than cure." This is exactly how AI technology is leveraged within the healthcare IT industry. Its ability to collect and analyze data quickly gives healthcare providers the power to detect abnormalities and act on them sooner. This allows healthcare providers to observe patterns of symptoms and diagnoses almost in real time and to identify common trends among patients.
For example, a group of mammography images can be combined and analyzed to draw key commonalities between them. These elements can help providers discern cancer areas with high accuracy, which can speed up the diagnostic process and improve patients 'prognoses. Similarly, AI is used to identify the first signs of heart disease, where speed of recognition is critical to prolonging patients 'lives and outcomes.
Providers no longer have to wait until the completion of long-term group research studies to act. The real-time collection and analysis capability that AI offers, along with the results literally at your fingertips, is a game changer for how patients are diagnosed, treated, and managed over time.
This ability to learn from data is a key area where innovations in AI shine, as well as where the future of the healthcare industry leads.
Proof of concept in our own government.
AI technology it also has the ability to achieve positive results in the management of healthcare operations, which affect costs and patient care. In 2017, the Office of Management and Budget commissioned federal agencies to submit reform plans to improve efficiency, effectiveness, and accountability in their programs. A healthcare institution was ahead of the game, as they had already embarked on a multifaceted transformation effort across the AI-driven department.
A key initiative was launched to transform and modernize the way the department procures goods and services. With more than $ 24 billion in annual spending, the healthcare institution saw an opportunity to leverage AI and an e-commerce solution to establish a cohesive procurement structure across the department to drive better pricing, improve conditions and recognize greater economies of scale. These factors also shifted the focus of the healthcare institution's hiring professionals towards higher-priority, critical work.
Hiring is an arduous and time consuming process and sometimes the overall cost and time invested are disproportionate to the benefits. The power of AI is being used to help healthcare institutions achieve their business-wide goals. Its capabilities allow users to combine natural language processing (NLP), deep learning algorithms, and machine learning to scan millions of structured and semi-structured acquisition data from existing contracts. From here, the system can identify and classify similar items, compare prices and availability, and confirm the most cost-effective acquisition and delivery of key goods and services, while substantially reducing acquisition time. In this example, more than 97,400 contracts spanning more than 1,000,000 pages were searched and reviewed, giving the following key results:
– Automated external defibrillators were now purchased that went from $ 2,627.00 per unit to $ 946.00, with a saving of 178%.
– Finally, a substantial cost is remote conferencing through a platform that can manage up to 500 attendees. Here, AI was able to reduce subscription costs from more than $ 18,000 per session to $ 4,309.00 much more affordable. The savings? About 322%.
The future lies with AI.
AI technology generates immense capabilities that change the way we approach health, treat patients, and move forward as an industry. The predictive care that can begin in the helicopter or ambulance stage, even before a patient arrives at the ER, helps ensure that treatment is as fast and laser-focused as possible. . AI has significantly changed the way health professionals and organizations approach their daily activities, and the impacts are massive. Patients will receive better care and live longer, we will learn more quickly about major diseases, such as cancer, and providers will be able to function more efficiently than ever before. It 's an exciting time at the IT health industry, and the benefits of AI are just beginning to unfold.
---
About Ashley Mehta
Ashley Mehta is the President, CEO and President of Ashley Mehta Nolij Consulting, a small women-owned company located in northern Virginia. Nolij is a health-focused IT services company specializing in the modernization of digital healthcare for the military, public and commercial sectors.
---