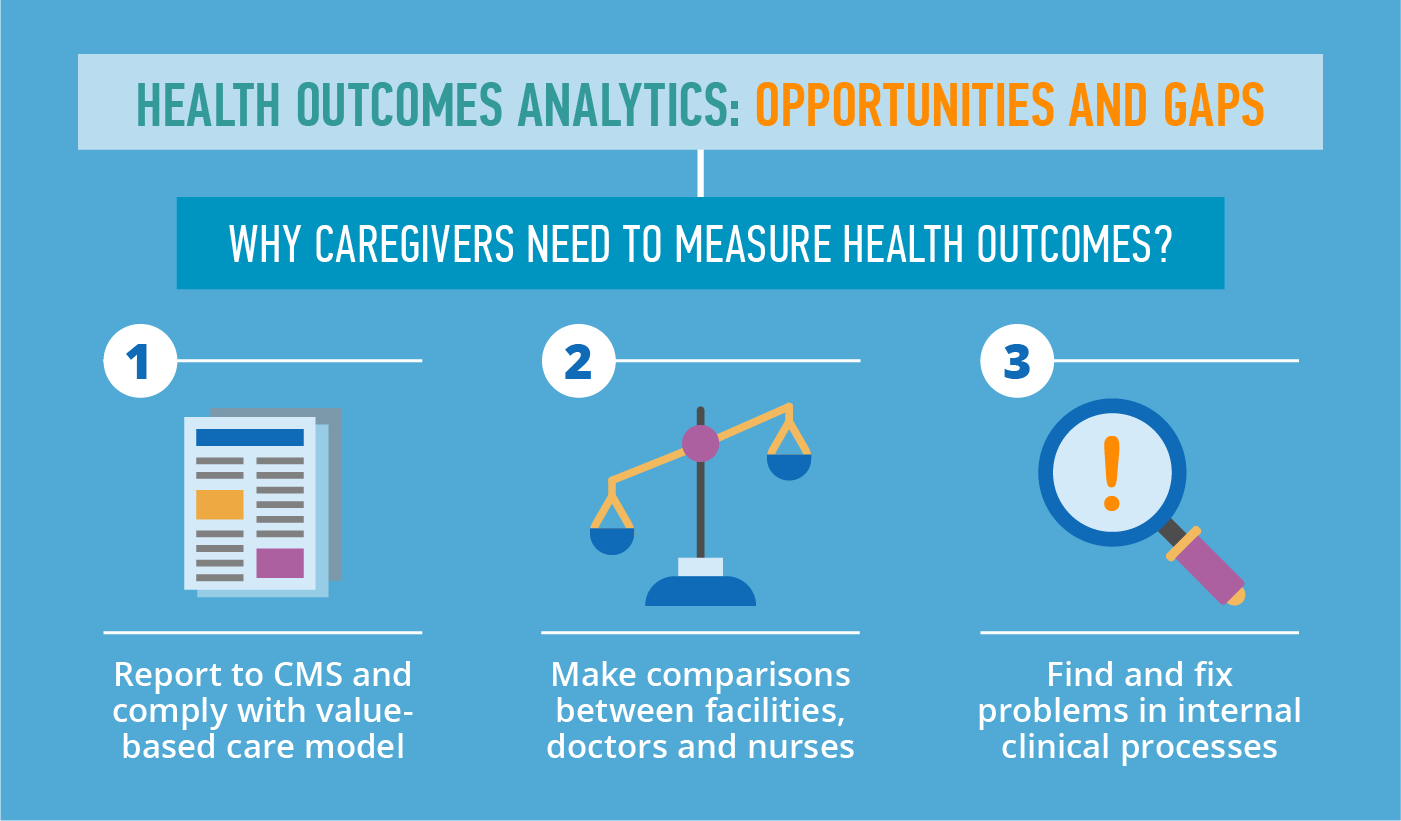 Analyzing patients 'health outcomes is an important step on the way to improving them. However, a variety of reputable sources offer different points of view, angles, and approaches for both measurement and analysis. To help providers navigate this overwhelming amount of conflicting information, we've created the following infographic on opportunities and gaps in health data analysis on patient outcomes.
Topics we have covered include:
Reasons to go with the measurement of results
CMS driving the transition to value-based care and payments
Challenges of health outcomes that can affect caregivers
The level of measurement coverage for different diseases and conditions
Outcome measures beyond admission, readmission, and mortality
Availability of integrated health computer systems applicable to the analysis of results

References:
https://www.cms.gov/Newsroom/MediaReleaseDatabase/Fact-sheets/2015-Fact-sheets-items/2015-01-26-3.html

http://www.qualityforum.org/QPS/

https://www.qualitymeasures.ahrq.gov/search'fLockTerm=Outcome

http://www.ama-assn.org/apps/listserv/x-check/qmeasure.cgi'submit=PCPI

https://www.cms.gov/Medicare/Quality-Initiatives-Patient-Assessment-Instruments/QualityMeasures/Core-Measures.html

http://www.physiciansfoundation.org/uploads/default/US_Physician_Practices_Spend_More_Than_15.4_Billion_Annually_To_Report_Quality_Measures.pdf
Get details here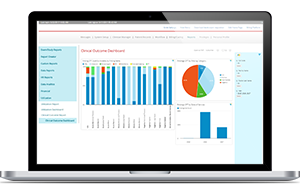 Medical data analytics and consulting for ScienceSoft
Analytics turns medical data into a treasure. Don't miss the opportunity to increase patient satisfaction, optimize costs, and improve internal processes.