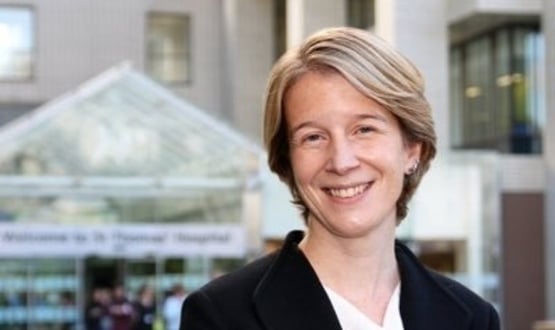 Amanda Pritchard has been confirmed as the new Executive Director of NHS England and is the first woman to hold the role since the health service was established in 1948.
Pritchard, who is currently the organization's chief of operations, replaces Simon Stevens, who leaves his post as chief executive in late July.
NHS England confirmed the news on Twitter this afternoon and said Pritchard will take up his role on Sunday 1 August.
Pritchard, who is a former director general of the NHS Foundation at Guy's and St Thomas, took on the role of director general of operations for NHS England in July 2019.
During his time in the organization, he has worked closely with Stevens, overseeing the performance and operational delivery and implementation of the NHS long-term plan.
Simon Eccles, head of clinical information at NHSX, took to Twitter to congratulate Pritchard on his appointment, saying she is "incisive, kind and inspiring".
Pritchard, who has worked in the NHS for 25 years, was selected from a field of strong candidates, including Mark Britnell, a KPMG partner, and Tim Riordan, CEO of Leeds City Council.
Conservative couple and former head of Baroness Test and Trace, Dido Harding, announced their intention to run for office when she left the post of chair of NHS Improvement in June. She was discounted from the race earlier this month.
As part of his role as the new CEO of NHS England, Pritchard will be is expected to "drive digital transformation" to the entire health service.
Job specifications published in May revealed that the successful candidate would take on four key responsibilities, with the need for a broader digital transformation that would form a more important part of the role.
Applicants had to have a proven track record of "leading a complex and large organization through transformative change, using digital technologies and innovation".
Other key responsibilities were to lead the NHS; leader of the NHS England and Improvement; and representing the NHS with stakeholders, including parliament, the media and regulators.
It is also expected to incorporate integration through a "more efficient data exchange" to enable the digital transformation of care pathways.
The British Medical Association welcomed Pritchard's appointment and his "valuable experience" working in the NHS.
"Mrs Pritchard could not be taking on her role at a more fundamental time for the health service in England; we are far from recovering from the pandemic and at the same time we have millions of people wishing to receive treatment, the greatest care the NHS has ever seen. All against a backdrop of decades of underfunding, "said Dr. Chaand Nagpaul, chairman of the BMA board.
They called for their immediate priority to be to address the labor force crisis, capacity issues and staff well-being.
Former CEO Simon Stevens announced in April this year he would retire from the paper in late July.