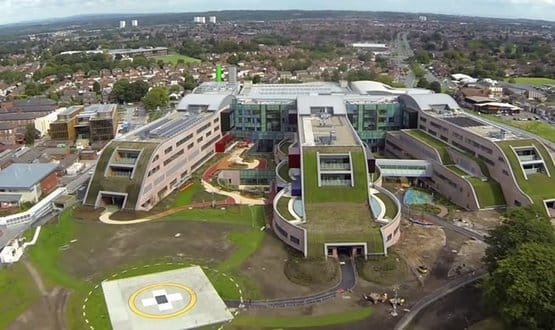 Alder Hey Children's NHS Foundation Trust has launched its first startup accelerator program to give emerging technology companies a chance to test their initiatives in the hospital.
Echoing the Digital Health London Accelerator Program, the Innovation Lab aims to uncover solutions that can support Alder Hey's mission to provide exceptional support to young patients and their families and transform pediatric health care.
The Alder Hey Innovation Lab will last 14 weeks with two sprints planned. The initial 10-week sprint will focus on clinical validation, while a further 4-week sprint will test the commercial validation of the solutions.
The program is developed in collaboration with corporate innovation specialist L Marks and is sponsored by DPD and Regatta. Sponsoring companies will provide hands-on support during the 4-week commercial validation tests.
During the initial ten-week sprint, companies participating in the program will have access to trusted stakeholders to leverage their experience and test their solutions.
Alder Hey wants to collaborate with the technology that is starting to work towards two key opportunities for innovation:
Bring UX to the patient experience; gamification and the child's wow factor – Alder Hey is looking for solutions that can engage your young patients and help them with their overall experience in the hospital.
Hospital optimization; rethinking the journey from head to toe – Solutions should have a patient, physician and staff focused approach and could include innovations to improve patient management, workflow management or physician support.
Both areas are looking for simple and streamlined solutions, which can be easily implemented throughout the hospital and meet the key needs of stakeholders.
Future categories are anticipated, including the future of training, noninvasive diagnoses, surgical safety, and wildcards. Selected candidates will be invited to apply in early November and the program will begin in January 2022.
Interested emerging companies can get more information at Alder Hey Innovation Lab website. Applications must be made by September 25, 2021.