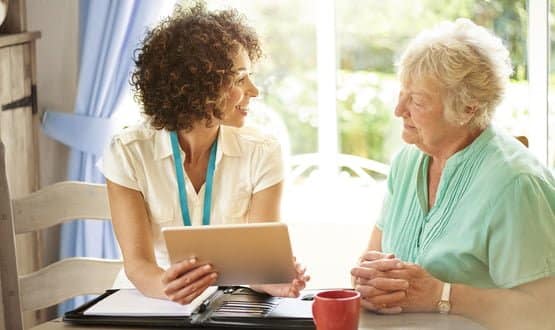 The Suffolk County Council has awarded a £ 15 million contract to Alcove to provide an innovative healthcare technology service to the areas over the next three years.
After a lengthy hiring process, Alcove was chosen to deliver the Cassius service from Suffolk, alongside Rethink Partners and Provide CIC.
Cassius will offer social work professionals, occupational therapists and other leading professionals new ways to support people to live better and independently.
Initially, the service will be launched with a wide range of targeted and impact technology that will continue to grow until the complete Cassius collection. It means that technology can be customized to meet people's needs and to meet individual challenges.
Cllr Beccy Hopfensberger, a member of the Suffolk County Council's Adult Welfare Office, said: "We are very excited to launch this new service with our partners. It will offer a simple, accessible, hassle-free and flexible approach that will help people take advantage of healthcare technology and provide better results.
"Our teams have worked hard over the last two years to create a vision of how we would like our digital care model to be, leaving us aside from other local authorities.
"As we move away from the traditional analog approach, we are taking this opportunity to provide a pioneering and intelligent service that will evolve and adapt to the needs of society."
Alcove and other technology partners are expected to provide technology that promotes independence. First, it will provide data-based monitoring and evaluation services to provide useful information about people's needs.
This data will help provide more specific care and support where needed, the council said in a statement.
Hellen Bowey, founder and CEO of Alcove, added: "Cassius is more than just technology to meet people's needs: it provides innovative and agile ways for Suffolk people, who need care and support, to continue living well. at home.
"Our partnership also brings together a balance of expertise around technology, cultural change, data and information, community engagement and monitoring to ensure people find that the service gives them confidence and empowerment. to those we want to support, while aligning with expectations of how technology can be used. "