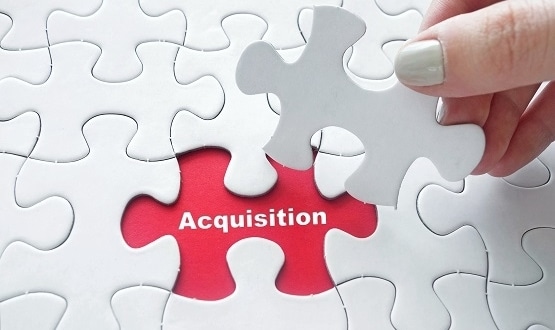 Alcidion Group has acquired the extraMed patient flow software provider in a deal reportedly worth £ 5.3 million.
Alcidion works with more than 40 hospitals across the UK through its Miya product package, including the Patientrack electronic observation platform.
The acquisition of ExtraMed, which specializes in providing NHS trust programs with a service that helps front-line staff make informed decisions based on real-time visibility into patient flow, will position them as a leader in British patient flow and command center communications market, Alcidion Group said in a statement.
ExtraMed currently has nine clients in the NHS, including participation as a partner in a 10-year project at the Salford Royal NHS Foundation Trust's Digital Control Center, which is part of the Northern Care Alliance's NHS group.
The agreement will cause Alcidion Group to acquire 100% of the shares in ExtraMed, which is a wholly owned subsidiary of Hospedia's in-bed communication and entertainment unit provider.
In accordance with The Market Herald the deal was worth £ 5.3 million.
Lynette Ousby, CEO of Alcidion in the UK, said: "Joining ExtraMed and its team of experts in patient flow into the Alcidion Group is a fantastic opportunity to further improve the way we work with hospitals around the world. the United Kingdom.
"The combination of our expanding capabilities and network of partners opens up exciting possibilities for us as we continue to grow our offering to help NHS hospitals and integrated care systems that want to advance digital maturity by complementing and orchestrating their existing systems.
"Existing ExtraMed customers will benefit from the knowledge and experience we have in the development and delivery of technology systems that improve patient care, while Alcidion's current customers can leverage the digital experience ExtraMed has in the flow of patients, to make sure that each patient gets the right bed at the right time ".
Susan Say, CEO of ExtraMed, added: "All of our customers will continue to receive the same high level of service as our team joins the wider Alcidion family.
"The Alcidion group is the perfect adaptation for ExtraMed, as we join a clinically driven organization with a strong history based on patient safety and digital innovation. We look forward to expanding what we can do for our existing clients and other NHS hospitals, as well as strengthening our link with the Northern Care Alliance. "