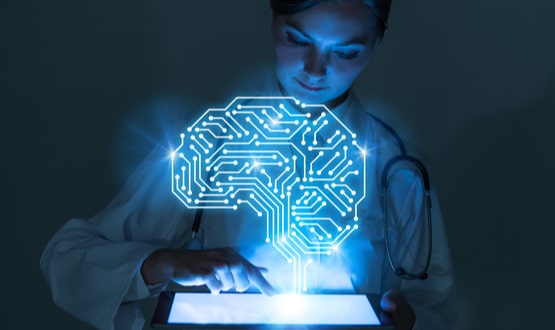 Barking, Havering and Redbridge University Hospitals NHS Trust is improving its response to stroke care with the launch of new software that uses artificial intelligence.
Brainomix software acts as a second opinion by analyzing CT images of the brain and blood vessels and automatically highlighting blocked blood vessels to indicate possible areas of damage.
It also means that stroke teams will be able to easily share scanned images to facilitate rapid diagnosis and support clinical decisions and treatments.
Amanda Martin, co-clinical leader of stroke in confidence, said: "At the local level, this decision support tool will help us speed up diagnosis and therefore patient care in a simple and safe … we hope that the implementation of Brainomix will support the path of highly specialized thrombectomy, facilitating the timely transfer of people eligible for treatment to the trust ".
Artificial intelligence technology can be used as a mobile application, which means that clinical decisions can be made quickly and from anywhere.
It will also connect the trust spill team with colleagues from University College London Hospitals NHS Foundation Trust and Barts Health NHS Trust and provide 24/7 service. This ensures that clinical information is reviewed quickly to allow for faster patient transfers and improve patient outcomes.
The use of artificial intelligence through healthcare is growing and, more recently, the government announced it promising £ 36 million for AI projects to help "revolutionize" care and diagnosis in the NHS.
Some 38 artificial intelligence (AI) projects will benefit from funding as part of the NHS AI Laboratories AI award in health and care £ 140 million.
The new technology includes a tool to help doctors and nurses diagnose heart attacks more accurately; an algorithm to speed up the detection of lung cancer; a mental health app to help fight anxiety and depression; and technology to detect undiagnosed spine fractures.