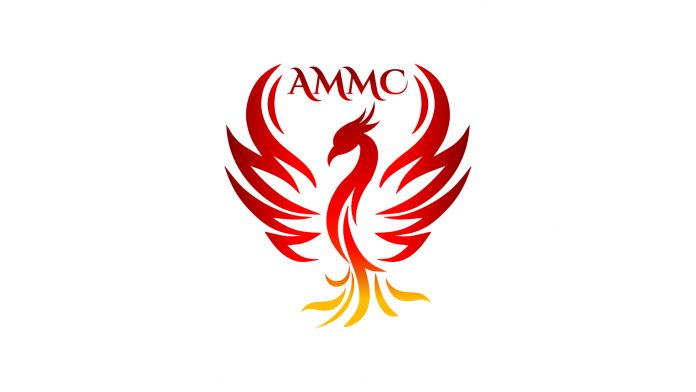 Cleveland, OH, United States, 04/19/2021 / Advanced Musculoskeletal Medicine Consultants /
Cleveland, OH – 19th April 2021 – Advanced Musculoskeletal Medicine Consultants, Inc. is pleased to announce that the clinic is now accepting new patients via online consultation due to the ongoing pandemic. Patients can avail themselves of the exclusive Pain Consult Package that comes with a 3-month initial treatment plan and no time limit on visits. The initial consultation consists of 1 telehealth visit and 1 in-office visit followed by diagnostic ultrasound, in-depth nutritional assessment, 2 follow-up telehealth visits, and one-on-one phone calls with Dr. Delzell as required, and last but not least a Comprehensive Pain Treatment Plan. Those suffering from chronic hip pain, myofascial scar, and chronic nerve injury can now consult Dr. Delzell through virtual telehealth visits. If you are unsure whether or not this type of treatment is a good fit for you, you can participate in a 10-minute complimentary phone call with Dr. Delzell prior to scheduling your pain consult.
Many individuals might be suffering from chronic musculoskeletal pain and are in search of a treatment that can help them find some relief. Anyone seeking such relief can benefit from the integrative medicine approach by AMMC – Advanced Musculoskeletal Medicine Consultants. The approach uses ultrasound diagnostic and ultrasound therapeutic solutions along with certain complementary therapies that treat chronic musculoskeletal pain including myofascial scar, chronic hip pain, and chronic nerve injury. Dr. Delzell has gained an immense reputation as Northeast Ohio's premier chronic musculoskeletal pain management physician, who comes with high-level expertise and ensures that her patients get the best possible treatment.
Dr. Delzell combines her experience in traditional medicine with her advanced training in integrative pain management. This combination leads to understanding the condition better, gives way to new insights while diagnosing the condition, and offering the best treatment to chronic musculoskeletal pain, chronic hip pain, chronic nerve injury, and myofascial scar. Chronic pain can differ from one person to another. For some it might persist for months and for others it could go beyond and last for years ranging from mild to severe affecting personal, professional, and social life.
Here at Advanced Musculoskeletal Medicine Consultants, the caregivers collaborate with each and every patient to create a customized musculoskeletal pain treatment plan based on the individual's unique story and lifestyle; thereby leading to long-lasting relief. The patient's referring physician is also made a part of the treatment plan to ensure continuity of care. Apart from the ultrasound diagnostic and therapeutic solutions, the personalized treatment plans also focus on stress management, better sleep, and nutrition, increased physical activity, and adding supplements wherever needed. Last but not the least, each and every patient is treated with utmost honesty, respect, and empathy. AMMC now welcomes patients either through a referral physician or through self-referral. With the ongoing pandemic, Dr. Delzell is now available for telehealth visits on appointment. Schedule a complimentary 10-minute phone call to see if this is a good fit for you!
To learn more visit https://www.advancedmmc.com/
About Advanced Musculoskeletal Medicine Consultants, Inc.
AMMC – Advanced Musculoskeletal Medicine Consultants, Inc. are the leaders in Integrative Pain Management in Northeast Ohio. Dr. Patricia Delzell, M.D., is a board-certified musculoskeletal radiologist specializing in integrative treatment of chronic musculoskeletal pain.
###
Contact
Advanced Musculoskeletal Medicine Consultants, Inc.
Address: Novelty, Ohio
Phone: 440-557-5011
Website: https://www.advancedmmc.com/
Publicist: news.38digitalmarket.com
Source: 38 Digital Market News
Release ID: 17837
Original Source of the original story >> Advanced Musculoskeletal Medicine Consultants Announce Pain Consult Package for New Patients
Content Disclaimer: 
The above review statements are those of the sponsor (Source of content) and do not necessarily reflect the official policy, position or views of the content publisher. The content distribution company is therefore not responsible for the content and its authenticity and legal standing of the above subject matter. Each individual is required to exercise its content when making a purchase from the above offer. The information does not constitute advice or an offer to buy. Any purchase made from the above press release is made at your own risk. Consult an expert advisor/health and professional advisor before any such purchase. Any purchase made from this link is subject to the final terms and conditions of the website's selling as mentioned in the above as source. The content publisher and its downstream distribution partners do not take any responsibility directly or indirectly. If you have any complaints or copyright issues related to this article, kindly contact the company this news is about.  
DISCLAIMER of Liability. IN NO EVENT SHALL OUR PR COMPANY BE LIABLE OR RESPONSIBLE TO YOU OR ANY OTHER PERSON FOR ANY DIRECT, INDIRECT, INCIDENTAL, CONSEQUENTIAL, SPECIAL, OR EXEMPLARY DAMAGES OF ANY KIND, INCLUDING WITHOUT LIMITATION, LOST PROFITS OR LOST OPPORTUNITIES, EVEN IF ADVISED OF THE POSSIBILITY OF SUCH DAMAGES IN ADVANCE AND REGARDLESS OF THE CAUSE OF ACTION UPON WHICH ANY SUCH CLAIM IS BASED, INCLUDING, WITHOUT LIMITATION, ANY CLAIM ARISING OUT OF OR IN CONNECTION WITH ANY OF THE CONTENT, INCLUDING, WITHOUT LIMITATION, AUDIO, PHOTOGRAPHS, AND VIDEOS, OR OF THE ACCURACY, RELIABILITY, OR LEGALITY OF ANY STATEMENT MADE IN OR OMITTED FROM ANY advertisement, sponsorship, endorsement, testimonial, opinion, or other product-related or service-related statement or review appearing in the Websites or in ANY post or article distributed via the Websites.