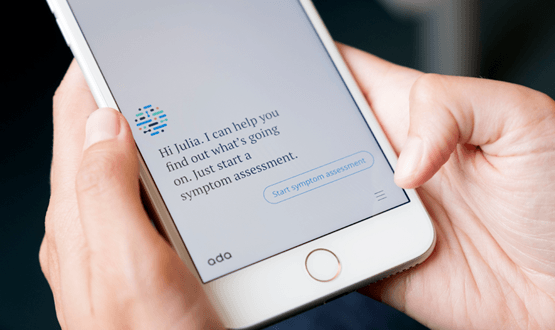 Ada Health has secured funding of $ 90 million (£ 63 million) to improve its health assessment technology.
The investment will allow Ada to work to become the world's leading healthcare operating system, according to a statement from the digital health company.
It will also be used to expand its offering in the United States.
The Berlin-based digital healthcare company received the investment in Leaps Series B from Bayer, Bayer's investment arm, as well as six other investors, including Samsung.
Ada Health provides an AI-based health assessment and care navigation platform to help patients better understand their symptoms and navigate the right care pathways at the right time.
The app has completed more than 23 million evaluations since its launch in 2016.
Dr. Jürgen Eckhardt, Head of Leaps at Bayer, said: "Investing in innovative technologies that drive digital change in health is one of the strategic imperatives of Leaps by Bayer and for the entire field of health.
"Ada's truly transformative technology, which combines powerful artificial intelligence with an emphasis on medical rigor and high levels of clinical accuracy, will help more patients and consumers achieve better health outcomes before surgery. in his medical journey ".
Daniel Nathrath, CEO and co-founder of Ada Health, added: "Today's investment will help us move closer to our goal of improving the health outcomes of more than a billion people worldwide.
"We are proud to have investors who truly believe in technology and Ada's vision of transforming the way people access health. We are thrilled to have Leaps by Bayer as the lead investor, primarily because our values ​​are highly aligned with putting science and technology as well as a commitment to medical quality and user concentration at the center of everything we do. "