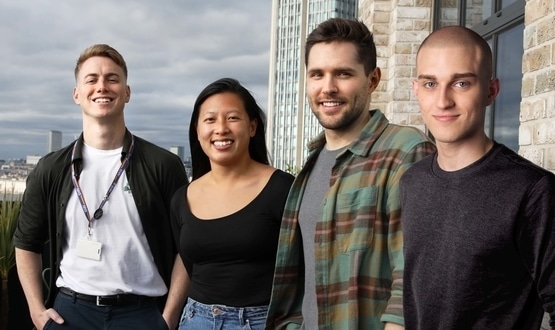 An accelerator program for digital health companies which are dedicated to meeting London's NHS and social care challenges, has welcomed a company which aims to support the LGBTIQ + community.
In June 2021, Brett Hatfield, an NHS Navigator for DigitalHealth.London, penned a piece for Digital Health on the term QueerTech and why technology needs to be inclusive for all.
Almost eight months on, Hatfield told Digital Health News he received "a lot of great interest from different parts of the NHS, wanting to learn more about QueerTech and delivering inclusive technology".
One person who did reach out was Christopher El Badaoui, the CEO and co-founder of LVNDR Health, which is building a healthcare platform for sexual health focused on supporting the needs of LGBTIQ + patients and other vulnerable groups.
"When I saw Brett's article it was probably the first piece I'd seen that actually covered anything about healthcare in the context of LGBTIQ + and the inequalities surrounding it which was obviously shocking given it's such a massive problem," they said.
Around the same time, LVNDR was looking to apply for DigitalHealth.London's Accelerator program in a bid to learn more about the NHS market, and the company is now part of cohort six.
While LVNDR is currently focused on sexual health and helping the LGBTIQ + community access such services, El Badaoui hopes being on the program will provide a chance to expand the company's offerings as it looks to try and modernize existing clinical services.
"We feel like it's a massive opportunity to tap into different pockets and regions within health that we've seen other successful companies go through on the program," they said.
"We want it to help propel us to the next phase of growth."
From DigitalHealth.London's side, they will be supporting LVNDR through a series of interactive workshops focusing on a range of NHS topics.
"We are also here to be that honest broker between LVNDR and the NHS to support market entry and find where LVNDR's innovative solution meets the needs of local NHS organizations," Hatfield said.
"As their navigator, I will also be working with LVNDR one-on-one to help them navigate the complexities of the NHS."
Hatfield added that he was pleased LVNDR had joined the Accelerator program and said he hoped it would inspire other companies to think about how they can support the LGBTIQ + community in the digital health space.
"For me, QueerTech is on the rise and its long overdue, and I really want to see LVNDR's work being democratized and globalized," Hatfield said.
He added: "In the digital health space I feel like we don't talk about the challenges the LGBTIQ + community faces when accessing healthcare.
"There is not enough focus on inclusion, and I think what LVNDR are doing has the power to disrupt the UK's digital health space to better support the LGBTIQ + community, so I am looking forward to seeing LVNDR grow and helping them to progress and accelerate across the NHS and social care. "