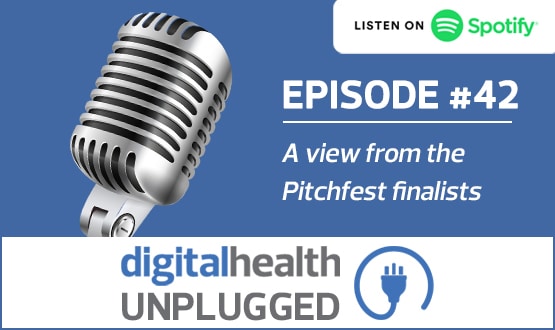 The latest version of Digital Health Unplugged is now live: this time we take a look at what it is like to be a start-up in the NHS.
In this episode we have news of the four finalists this year Digital Health Rewired Pitchfest competition on your journey as a start-up, the impact of Covid and your Pitchfest experience.
Guests include:
Dr. Mridula Pore – CEO of Peppy Health
Dr. Dafydd Loughran – CEO of Concentric Health
Dr. Stephen Katebe – Director of Tekihealth Solutions
Dr. Ash Kalraiya – CEO of MediShout
Tune in to hear all about how things move the starting space and what tips our finalists have for other people who want to work with technology in the NHS.
Pitchfest is Digital Health's annual competition for emerging healthcare technology companies to help them consolidate their place in the NHS. It was held at this year's Digital Health Rewired from 15 to 19 March and for the second year in a row received support from the CW Innovation program at Chelsea and Westminster Hospital.
The lucky winner, Peppy Health, will test and scale their product to trust through the CW Innovation program, a collaboration between the trust and its CW + charity.
Digital Health Unplugged is published fortnightly on Spotify, iTunes and Apple Podcasts. Follow us to keep up to date with the latest news.
You can also download the podcast from digitalhealth.podbean.com or via the Podbean app.
Do you have a podcast suggestion? e-mail [email protected].