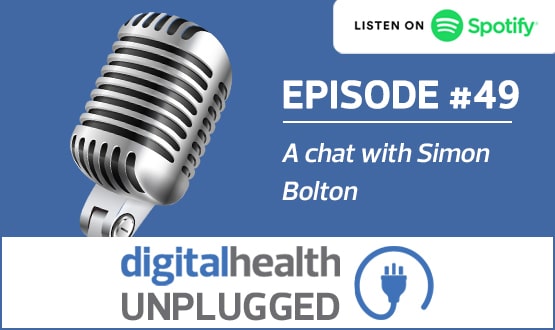 The latest version of Digital Health Unplugged is now live, this time with an individual chat with Simon Bolton.
Host Andrea Downey spoke to NHS Digital's interim executive director about its goals for the organization, which was built after Covid-19 and recently established goals around diversity.
Bolton addresses the need for resilience of the workforce as the NHS recovers from the pandemic, adding that he wants to lead by example in creating a job where everyone feels valued and respected.
He also spoke of the need for better collaboration at the center to streamline communications on digital strategies, which he hopes will drive engagement from the front lines.
And, of course, he couldn't be a guest at Digital Health Unplugged without being asked about the concerns surrounding the General Practice Research and Planning Data Service (GPDPR).
Bolton said many lessons were learned during the GPDPR consultation and admits that the organization needs to be clearer about how patient data will be used in the future; for him it's about being open and honest at all points in the process.
Digital Health Unplugged is published fortnightly on Spotify, iTunes and Apple Podcasts. Follow us to keep up to date with the latest news.
You can also download the podcast from digitalhealth.podbean.com or through the Podbean app.
Do you have a podcast suggestion? e-mail [email protected].