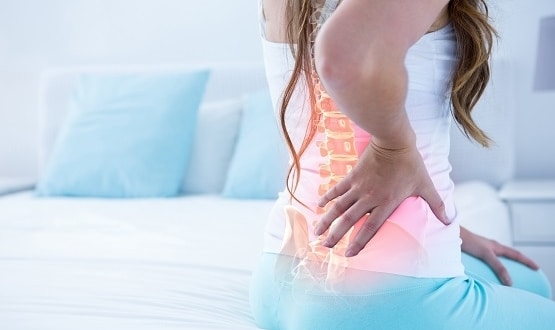 A new UK data research center has been launched to support chronic pain research.
Health Data Research UK, the Medical Research Council and the Versus Arthritis charity have collaborated to form the Lighten: APDP Pain Research Data Center.
The center aims to maximize the value of chronic pain data from a variety of sources so that researchers and innovators can develop new treatments for the disease.
Those wishing to access the data can do so through the Health Data Research Innovation Gateway, a set of UK health-related data sets accessible to researchers and innovators.
In addition to developing new treatments, access to data is expected to result in a better understanding of the causes of chronic pain and a faster diagnosis to ultimately improve the physical and mental health of people diagnosed with the disease. .
Emily Jefferson, director of the Alleviate Center, said: "Chronic pain is an unfulfilled global public health challenge, affecting one in five people and causing more disability than any other condition in any part of the world.
"This new UK data center on pain will provide world-class health data services and infrastructure for pain research, guided by leading experts in pain research and in collaboration with the NHS, APDP consortia, industry partners.
"Working with people who have had chronic pain experiences means we will be able to use the data for the research that interests them most."
Chronic pain is diagnosed when the general pain lasts longer than expected. General pain is the body's normal reaction to an injury or condition, but for some people this pain can last for months or years.
Pain that lasts three to six months or more is classified as chronic pain.
Many pain-related data sets from research studies already exist across the UK, but until now there was no national approach to coordinating and managing data.
Alleviate Hub, led by HDR UK, is designed to meet this challenge by securely and ethically gathering pain-related data from various UK research cohorts, providing researchers and innovators with the ability to link health-related data. the pain.
Anthony Chuter, Aleviate's patient representative, said: "As someone who has lived in pain for 30 years and experienced first-hand the devastating impact that pain can have on someone's life, this initiative is truly exciting.
"Researchers need access to data about people living with pain and pain and Alleviate will allow them to find the data and help them link it to other health records.
"I am very happy to be involved in this and to have the opportunity to make a difference. I am looking forward to connecting other people who are living with pain to this initiative to make sure our perspectives are heard and shape what is right and what is wrong in the use of our data. "
The Aleviate Hub joins an existing network of eight Health data research centers.
It will be held in collaboration with the University of Dundee; University of Nottingham; King's College London; Imperial College London; Oxford University; University of Bath; and the Cambridge Institute for Medical Research.
It is funded by the Medical Research Council and Versus Arthritis.