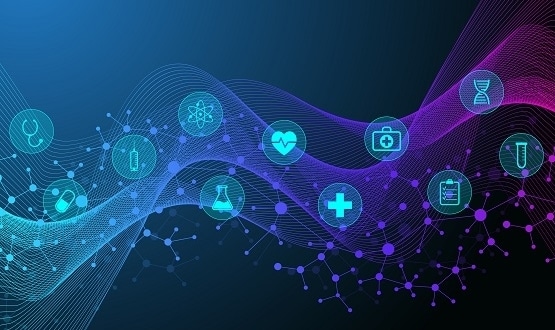 A proposed new data collection service designed to provide planners and researchers with faster access to patient information could "potentially destroy" confidence in the NHS.
NHS Digital announced on May 12 that it was launching a new service, called General Practice Data for Planning and Research (GPDPR), which would provide access to pseudonymized patient information.
The organization has issued a data provision notice (DPN) to GPs to allow the new data collection process to begin on July 1, 2021, after the Secretary of State for Health and social care has legally directed it.
The organization has issued a data provision notice (DPN) to GPs to allow the new data collection process to begin on July 1, 2021, after it has been legally directed by the secretary of state of health and social care.
However, alarms have begun to sound with some expression of concern for patient confidence and how information is stored. Others noted that the six-week time period was given to GPs to prepare for the new service, including their patients about the changes.
Phil Booth of MedConfedential told Digital Health News that patient confidence "must be preserved" and is concerned that this new service could potentially "destroy" it.
He said he believes NHS Digital should "pause and rethink" the service to help safeguard patient confidence.
Booth added that anyone in the UK should be sent a letter informing them of the changes as well as guarantees that copies of people's data will not be stored. Finally, he believes that there should be total transparency about who uses the data and for what purpose.
When asked what should happen next, Booth told Digital Health News that he "expects common sense to prevail" and that the DPN be removed.
Neil Bhatia, GP, has also expressed concern, believing this could be "part 2 of care.data".
The care.data program was first approved in 2012 as an ambitious project to expand hospital episode statistics and link them to other data sets, starting with GPs, and make them available to physicians. researchers and others.
It quickly came under strong criticism for confusion about what the data would be used for and how patients could be removed, including suggestions that the pseudonymized data could be sold to insurers and marketing companies.
The program was finally scraped in 2016 after the publication of Caldicott's review.
Dr. Bhatia told Digital Health News that this new service is "much worse and much more extensive" than care.data and that he criticized the six-week notice to GPs, adding that he felt as if the service would have been "rushed."
He also expressed concern that family members did not have enough time to let their patients know about the changes.
"How can family doctors inform all their patients in the middle of a pandemic? The right to inform patients will never be confirmed, "he said.
"They could have waited until September, there is no rush to do it now and I would have given people enough time to understand it. This cannot be allowed to fail again ".
Dr Bhatia also urged that NHS Digital "should be transparent" and said "there are no excuses" this time.
In response, NHS Digital noted that GPs already share data with other organizations for planning and research purposes through their own agreements, and that patients have had the opportunity to disable this type of sharing for several years through the type 1 deactivation option.
They also confirmed that it has provided support and material to GPs to inform patients about the service which contains information on how patients can choose not to participate. You can see the full NHS Digital statement below.
A spokesman for NHS Digital said: "Patient data is already being used every day to plan and improve healthcare services, for research that results in better treatments and to save lives.
"During the pandemic, GP data has been used to benefit millions of us: helping to identify and protect the most vulnerable, deploying our world-leading vaccine program and identifying hospital treatments that have prevented people from dying of Covid.
"We have collaborated with doctors, patients, data, privacy and ethics experts to design and build a better system to collect this data. The data will only be used for health and care planning and research purposes, by organizations that can demonstrate an adequate legal basis and a legitimate need to use them.
"We take the responsibility of protecting patient data very seriously. Researchers wishing to access this data will need each application approved by the Independent Advising Group on the Release of Data (IGARD) and a GP Professional Advisory Group (PAG), with representatives from the British Medical Association and the Royal College of General Practitioners. ".