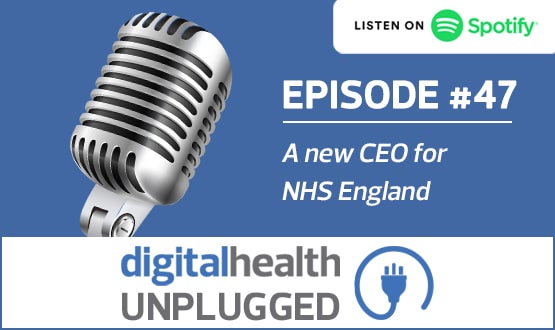 The latest episode of Digital Health Unplugged is now live; on this occasion we take a look at the appointment of Amanda Pritchard as the new CEO of NHS England.
Pritchard was announced as Simon Steven's replacement in late July and took office on August 1, becoming her first female CEO of the NHS.
Prior to taking on the role of CEO, Pritchard was the Chief Operating Officer of NHS England. As part of her role as the new executive director, she will be Pritchard is expected to "drive digital transformation" to the entire health service.
It is the first time the digital transformation is central, with job specifications published in May revealing that the successful candidate would take on four key responsibilities, with the need for a broader digital transformation that would form a more prominent part of the role.
Applicants had to have a proven track record of "leading a large, complex organization through transformative change, using digital technologies and innovation".
Joining host Andrea Downey on the podcast to talk about Pritchard's appointment are:
Aasha Cowey, Head of Strategic Transformation at the Surrey NHS Foundation and Borders Partnership
Will Smart, Global Director of External Relations, Dedalus
Hannah Crouch, editor, Digital Health
In addition to seeing the importance of digital transformation in describing Pritchard's work, the group also talks about the significant step forward for female representation in the NHS.
With Pritchard being the first female CEO of the NHS, she is expected to encourage more women to apply for leadership roles in her career.
Tune in to hear more.
Digital Health Unplugged is published fortnightly on Spotify, iTunes and Apple Podcasts. Follow us to keep up to date with the latest news.
You can also download the podcast from digitalhealth.podbean.com or via the Podbean app.
Do you have a podcast suggestion? e-mail [email protected].