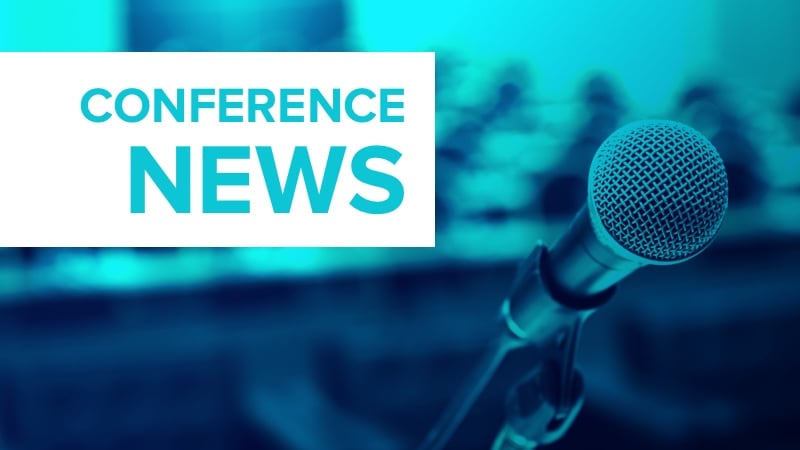 Bringing together pharmacists, allergists, and dermatologists to discuss patient care can improve outcomes for children with atopic dermatitis, say researchers.
"I think we really got information on how a more holistic approach benefited the patient," Lawrence Eichenfield, MD, professor of dermatology and pediatrics at the University of California, San Diego (UCSD), said in an interview.
At the annual meeting of the International Society of Atopic Dermatitis (ISAD) 2021, he and his colleagues described a pilot program to bring together specialists at UCSD and Rady Children's Hospital in San Diego, California.
Typically, children seeking care for atopic dermatitis see allergists and dermatologists separately for 10 to 15-minute appointments. Sometimes specialists prescribe treatments that conflict or are redundant with each other and can give conflicting instructions.
Instead, Eichenfield and colleagues designed a program that took patients to initial assessments of 1 to 1.5 hours. Typically, patients began with visits to a clinical pharmacist, who assessed which medications had been prescribed and how many patients were taking.
Patients were referred to an allergist or dermatologist for evaluation. These specialists then met face-to-face to develop a treatment plan. At least one of the specialists would present the plan to the patient and the patient's family.
"We had a rich set of educational materials developed and put online that helped make shared decisions and increased the level of comfort with proper skin care and medication," Eichenfield said.
He and his colleagues assigned a medical assistant trained in both pediatric dermatology and pediatric allergy to coordinate the clinic. They designed combined pediatric dermatology and pediatric allergy scholarships for two fellows. "So part of that program ended up allowing specially trained people to overlap in fields that were traditionally separate," Eichenfield said.
To see how the approach works, the researchers tracked the progress of 23 patients who were already receiving treatment at one or both institutions.
Eczema area and severity index (EASI) scores decreased from visit 1 to visit 2 by an average of 15.36 (Pg <.001), which correlates with an average decrease of 56.36%.

In 20 patients (89.96%), EASI scores improved by 50% (EASI-50).

Thirteen patients (56.54%) achieved a 75% improvement in EASI scores (EASI-75).

Body surface scores improved by an average of 23.21% (Pg = .002).

The validated researcher's overall assessment scores decreased in 56.52% of patients to a clinically significant level.
The study did not include any control group, nor did the researchers report any details about how long the patients had been treated before starting the multidisciplinary program or how their prescriptions changed.
Patients benefited from the full assessment of their symptoms, said Eichenfield, also head of pediatric and adolescent dermatology at Rady Children's Hospital, San Diego. "Some had significant environmental allergies that may not have been a contributing factor to their atopic dermatitis," he explained. "The complexity of comorbidities and atopic dermatitis affect the patient, although one disease state is not necessarily directly the cause of the other."
In the surveys, patients said they especially appreciated the increase in time spent with their specialists. "No one has ever spent an hour teaching us about eczema," some commented. The approach motivated patients to take treatment at home more effectively, Eichenfield believes.
Primary care physicians did not participate in the multidisciplinary program, but specialists contacted them and shared their electronic medical records, he said.
Without a control group, it is difficult to say what difference the multidisciplinary approach made, Jonathan I. Silverberg, MD, PhD, MPH, associate professor of dermatology and director of clinical research and contact dermatitis at George Washington University, Washington, DC, said in an interview.
"What it shows is that there is significant improvement at several endpoints within this multidisciplinary approach," Silverberg said in an interview. "And so I have no doubt that this is valid and that a multidisciplinary approach will really improve, in a holistic way, many aspects of patient care."
Silverberg organized a multidisciplinary program at Northwestern University in Chicago, which included sleep medicine, endocrinology, gastroenterology, and other specialties, in addition to dermatology, allergy, and pharmacy.
However, Silverberg noted, a multidisciplinary approach is more expensive than standard care, because when specialists spend more time with each patient, they see fewer patients a day. "So many health care systems or academic institutions are not as open as they should be to this type of interdisciplinary care, which is why it is so important to have outcome measures that show that this approach really works."
Dr. Eichenfield and Dr. Silverberg had no relevant disclosures.
Annual Meeting of the International Society for Atopic Dermatitis (ISAD) 2021. Abstract PT29. Filed April 19, 2021.
Laird Harrison writes about science, health, and culture. His work has appeared in national magazines, newspapers, public radio and websites. He is working on a novel about alternative realities in physics. Harrison teaches writing in the Writers' Grotto. Visit it at www. lairdharrison.com or follow him Twitter: @LairdH
For more news, follow Medscape at Facebook, Twitter, Instagram, i YouTube