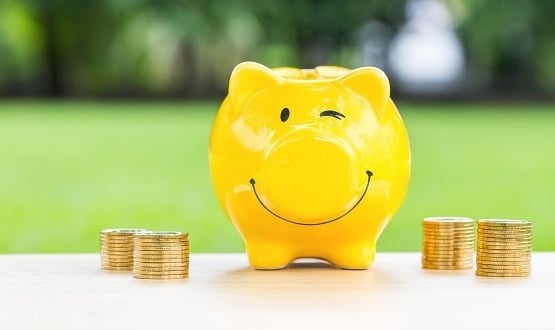 The government will set up a £ 250 million fund to boost technology in operating rooms as part of the current NHS funding announcement.
The elective recovery technology fund aims to provide access to "cutting-edge technologies" under the government's Build Back Better plan released today (September 7).
An additional £ 250 million will be provided to increase the capacity of operating rooms and improve productivity in hospitals.
It comes when the government introduced a new tax on health and welfare to raise an extra £ 36bn for front-line services over the next three years.
The 1.25% increase in national insurance starts from April 2022, with most of the funding focused on health and care reform in England, as collected. a la Rebuild better plan.
The goal of reducing the backlog of elective surgery requires a "commitment to innovation" and seizing the opportunity to change the way the NHS works, according to the plan.
"This means sharing and using experience, taking advantage of the excellent work already being done in hospitals and primary care, and learning from the pandemic through the use of virtual clinics and new ways of working, as well as take advantage of the latest data and diagnostic techniques, "he said. .
NHS England and Improvement are currently working with 12 integrated care systems (ICS) and five hospitals specializing in children to test new approaches to elective surgeries.
The £ 160 million elective recovery accelerator project will help shape a delivery plan to "accelerate system-wide recovery".
Tax increases for NHS reforms
The number of patients awaiting elective surgery in England has reached an all-time high of 5.5 million, sloping to 13 million by the end of the year if left unchecked.
Patients wait an average of 44 weeks for elective surgeries.
According to a statement from No. 10, the 1.25% tax increase, which equates to £ 12bn a year, is expected to fund nine million checks, scans and additional operations.
Reforms also focus on reviewing the social care system to facilitate access to care for people, including plans for the NHS and the social care system to work more together.
A white paper on integration will be published later this year on how to bring the two systems together.
Amanda Pritchard, NHS executive director, said: "It is absolutely right that NHS staff, who have worked tirelessly throughout the pandemic to care for hundreds of thousands of Covid patients at the hospital, have a strong support to recover routine services and start tackling Covid's backlog.
"The pandemic continues with us and we will have to live with the impact of Covid for some time, so the additional funding confirmed this week will help address these additional costs and give clarity to the NHS for years to come, while delivering millions more of the vital controls, tests and operations that patients need. "
Health Secretary Sajid Javid added: "This additional funding is a key investment for our country's future: it will give the NHS the extra capacity it needs to get back on its feet and is a vital first step in reform of our broken care system. "
Labor leader Kier Starmer criticized the plans as a "sticky plaster" and added that they would not address the long-term tensions of the NHS.
He called for a "timeline and plan" to clear waiting lists and a comprehensive social care plan beyond "playing with the funding model".