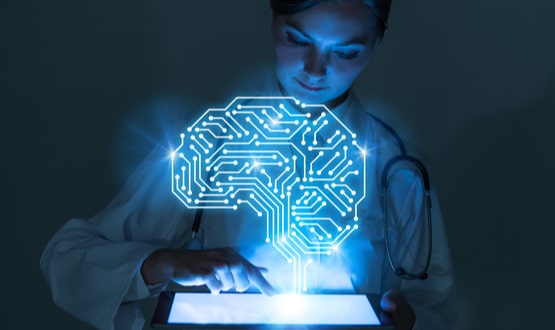 The UK government has unveiled a 10-year national plan to tackle cancer which includes an increased use of artificial intelligence (AI) and machine learning.
In a speech later today, health secretary Sajid Javid will be setting out his plans on how to make England a world leader in cancer care.
According to the Department of Health and Social Care (DHSC), a key element of the decade-long plan will be building on the latest scientific advances and partnering with the country's technology pioneers.
"Artificial intelligence and machine learning technologies, for example, have the potential to help the health service radically improve its assessment of cancer risk," a release by DHSC states.
In his speech, Javid is expected to "declare a national war on cancer."
"This plan will show how we are learning the lessons from the pandemic, and apply them to improving cancer services over the next decade," he is expected to add.
"It will take a far-reaching look at how we want cancer care to be in 2032 – ten years from now. Looking at all stages, from prevention, to diagnosis, to treatment and vaccines.
"We want to hear views from far and wide to help us shape this work. Please join us in this effort, so fewer people face the heartache of losing a loved one to this wretched disease. "
The renewed focus on the use of innovation in cancer treated has been welcomed by the Royal College of Radiologists (RCR) but they have raised concerns about out-of-date systems.
Dr. Jeanette Dickson, president of the RCR, said: ". Cancer is devastating too many lives and the backlog needs to be tackled. Diagnostic scanning is crucial to winning the war on cancer, but there's no quick fix.
"We have a shortfall of nearly 2000 consultant radiologists, the doctors who interpret complex scans, and we need a long term plan to solve this; equally, too many scanning machines are out of date, making them slower, less accurate, and disconnected from IT systems.
"IT is a huge problem in the NHS already – systems don't talk to each other and even logging on can take a valuable doctor time."
These comments from the RCR follow the Parliamentary and Health Service Ombudsman (PHSO) writing to the government in July 2021 calling for it to prioritize digital reporting capabilities across imaging in the NHS.
A report found that patients were being failed by recurring issues with the way X-rays and scans are reported on and followed up.